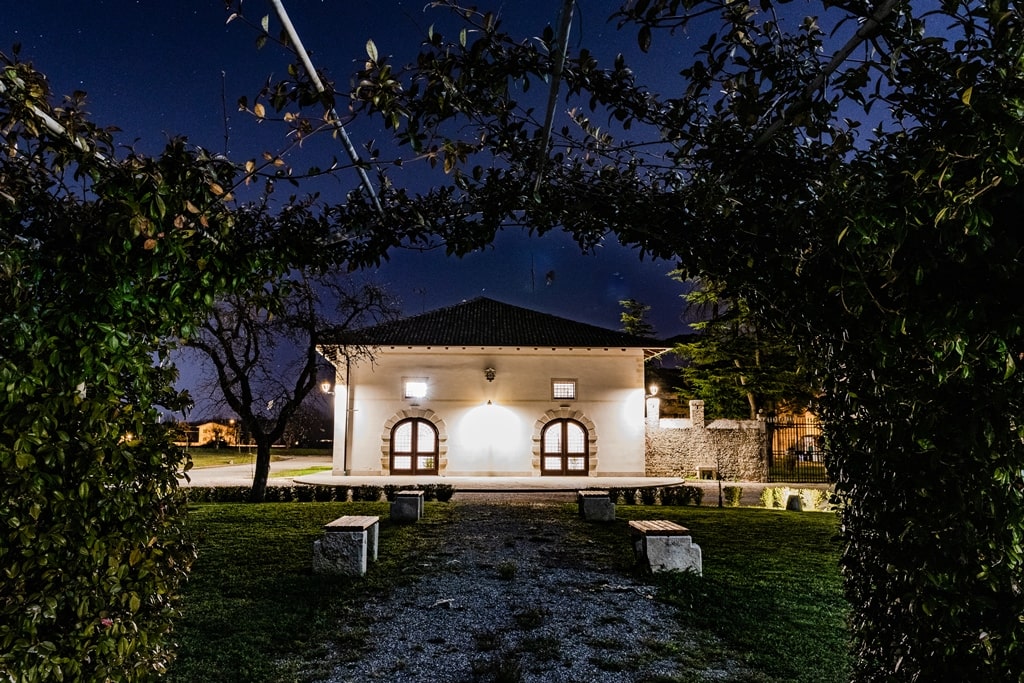 A happy place, away from the world.
The location
But where is Merlana located? Have you never heard it mentioned?
No worries, this charming and tranquil hamlet of Trivignano Udinese, an authentic gem in the heart of Friuli, is located just 15 km south of Udine and 5 km from the Palmanova highway exit. It can be reached within 30 minutes from Trieste – Ronchi dei Legionari Airport.
Despite being just a couple of kilometers from the regional road Udine-Grado, it is still immersed in the serene atmosphere of the countryside, with a panorama that stretches all the way to the circle of the Alps.
Like the nearby Clauiano, recognized as one of the most beautiful rural villages in Italy, Merlana has also preserved its ancient charm intact. Recently, many of the buildings have been restored with great respect for their traditional features, making the landscape even more charming and inviting.
Merlana enjoys a privileged location, being just over 20 kilometers away from both Aquileia and Cividale del Friuli, renowned cultural attractions of the region, both recognized by UNESCO as "World Heritage Sites".